DISCOVER
TRANSFORMATION COACHING
When You're Seeking a New Approach to Counseling...
Life Coaching • Soul Healing • Relationships
Learn how to positively re-engineer all areas of your life from a place of self-governance, where your highest soul potential can be realized.
Experience the Power of Theta Healing with Practical Life Guidance
GAIN A SPIRITUAL PERSPECTIVE OF EVERYDAY LIFE CIRCUMSTANCES
Vibrant health, emotional intelligence, successful relationships and professional fulfillment are all part of my prosperity model, which come from a strong foundational core of self-worth. The natural result of this dynamic personal alchemy is a state of peace and a passion for sharing your prosperity with others.
Sessions Can Be In-Person, Via Skype or by Phone.
Rate – $130 per hour
1-Month Weekly Package = $475 (based on 4 weeks per month = $45 savings)
(I work with individuals experiencing budget limitations at a discounted rate)
During our sessions, we'll discuss your burdens, your feelings and aspirations. I'll help you connect with the wisdom of your soul, deepen your levels of self-love and forgiveness, build your intuition and core discernment, and become an active architect of your life.
Sessions Can Be In-Person, Via Skype or by Phone.
Rate – $130 per hour
1-Month Weekly Package = $475 (based on 4 weeks per month = $45 savings)
(I work with individuals experiencing budget limitations at a discounted rate)
I'm here to help you and your loved one clarify your core needs and heal the painful struggle that comes from misunderstandings and growing apart. Together, you'll gain deeper levels of compassion and understanding for reframing your relationship in a mutually honoring way.
Sessions Can Be In-Person, Via Skype or by Phone.
Rate – $130 per hour
1-Month Weekly Package = $475 (based on 4 weeks per month = $45 savings)
(I work with individuals experiencing budget limitations at a discounted rate)
Re-Energize Your Innate Capacity to Thrive!
Heal Your Core Wounds and Transform Your Emotions
Strengthen Your Intuition and Your Powers of Discernment
Transform Relationships and Upgrade Your Powers of Attraction
Raise Your Vibrational Frequency to Align with Synchronicities
Elevate Your Human Potential and Ignite Your Passionate Purpose
Thrive, Prosper and Actualize The Life of Your Dreams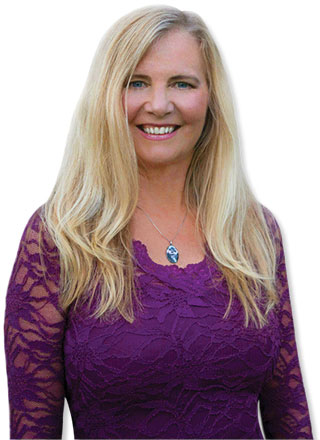 Meet Christina
Transformation Coach and Relationship Counselor
Published Author and Speaker
Christina Fior has merged her 30-year professional background to help individuals and couples optimize their personal potential. She is an innate "seer" whose profound insights and compassionate guidance allow her clients to go deep into their process within a trusting and safe environment.
A Certified Advanced Theta Healer, Holodynamics Practitioner, Trained Intuitive Consultant, Life Coach, Minister and Palm and Handwriting Analyst, Christina connects with her clients to reflect the essential empowering truths of their inner world that may have been long forgotten. Her insights validate the soul's original intelligence as she "sees you" and your gifts, along with any obstacles that may be in your way.
Additionally, with her seasoned professional background as a Marketing and Events Specialist for the Personal Growth Industries, Christina is sought after for her expertise in helping business professionals and individuals define and showcase their unique personal brand, coming from their deepest core truths.
Using a broad spectrum of tools from her healing pouch, Christina offers practical hands-on formulas, customized to meet her client's present circumstances and essential life goals. She considers this role to be a supreme privilege.
"As a celebrity media trainer, singer and TV host, I have to express my complete gratitude and endorsement of Christina. She did some amazing sessions with me and my partner Bob Doyle, celebrity guest of THE SECRET, and transformational leader. It was phenomenal. We're all human and we all have stuff we're up against. Her way of tuning right in and bringing forth some friction that had been going on beneath the surface opened up a whole new world on how we were able to understand each other, connect and move forward. The wonderful, caring way that she was present with us, and the intuitive way she cut through everything was profound. It's continued to have an impact on our lives." —  Lynn Rose
"I've been working with Christina for years as my life coach and personal advisor. As an older active adult, she's helped me understand how to successfully navigate through the changes going on within me. This has advanced my health, my life outlook and my personal branding which has also spilled over into my businesses."  — Gary John
"Christina is an amazing empath. She has the uncanny ability to morph herself into a given situation, follow the thread of origin, excavate the issue and foster your inner resolve. She is my go-to life advisor."   — Natalie Benning
"I've chosen Christina over a traditional therapist as she makes you feel comfortable and you're in a safe environment. She does this deep soul-work. She has an intuitive way a helping you work through  the past and making you feel good about today and the future. I can't recommend her more." — Lyla Walker
Christina Offers a Roadmap for Achieving:

Confidence, Clarity and a Life of Purpose

Soul Healing and Overall Well-Being

Healthy and Meaningful Relationships
THE AUDACITY OF SELF-LOVE
Get Your Copy of Christina's Book Today!

AMAZON REVIEWS:
"…Not afraid to share her own personal strengths and struggles, Christina Fior's honest and heartfelt words offer guidance on how to live a more authentic and fulfilling life. The Audacity of Self Love serves as a wonderful reminder of what is important in our lives. Christina Fior speaks straight from her heart to mine."
"This self-love recipe for a woman's healing and liberation is a complete sumptuous meal including everything from having a diva's attitude to nourishing rituals of natural beauty to knowing your own hero's journey. This book is full, rich, sincere and down-to-earth medicine. Read it and you will feel better about yourself, find your power and come alive!"
"This book is like a woman's best friend…one who listens with compassion to the ache of her soul while offering deep insights and useful tools for rediscovering her highest self. I love the self love rituals laced between the chapters…uplifting!"
REDUCE STRESS WITH THESE VALUABLE LIFESTYLE TIPS!
Simply Enter Your First Name and Email in the Boxes Below.