DISCOVER
THE AGELESS CODE
Each of us have created our "aging reality" by our accumulated life choices.
How About Creating A New Reality?
What if a Lifestyle Shift Could Transform Your World and Unleash Your Ageless Code?
Christina's Private Coaching and Master Trainings offer a roadmap for recalibrating your current life path, galvanizing positive new mindsets and patterning a new set of personalized, regenerative lifestyle habits. The mission of The Ageless Code is to restore within you, your highest levels of cellular intelligence. Your choices today will lay a vital foundation for generations to come.
Are You Ready to Live by Design?

Christina will help you identify the key lifestyle markers that are prematurely aging you, and will teach you how to positively re-engineer these areas of your life into an empowered lifestyle that is operating at an optimal healthy vibrational frequency. Longevity is not just about achieving vibrant health, it is an internal state where your highest soul potential can be realized.
Private Coaching Sessions and Master Trainings
Christina will meet you where you are. The goal is to bring into balance, your current life demands with your desired quality of life. Based on your unique set of circumstances, she will assist you in upgrading your current reality with valuable coaching and a variety of resources and practices that build an empowered path toward a vibrant, fulfilling life.
It's important at various times on your path, to take a break from your current demands to reassess, recalibrate and refresh the various components of your life. Christina will take you through a thoughtful yet objective personal life assessment and in relation to your current circumstances.
Christina's coaching is targeted at achieving peace, prosperity, passion and purpose as the cornerstones for a fulfilling life. Vibrant health, emotional intelligence, successful relationships and spiritual growth are all part of her prosperity model which come from the overflow of self-love and self-worth.
The natural result of this dynamic personal alchemy is a state of peace and a passion for sharing your gifts of prosperity with others.
First Session: 2 hours = $275 total
Rate Thereafter = $150 per hour
3-Month Weekly Package = $1700 (based on 4 weeks per month)
Christina draws from her seasoned background as an intuitive healer and wellness advisor to create a sacred space for your soul's unique healing journey. From a quantum perspective, every problem is equipped with an equivalent solution. This awareness can help you unleash your power as a wise and confident self-healer.
You will literally learn to how to remove yourself from a reactionary role to become an active champion for your life. By accepting accountability for your present circumstances, you become aware of your immense powers to create an exciting new reality.
Your newly discovered power to reframe the key components of your life sets the tone for repatterning your DNA expression, garnering emotional intelligence and building a strong foundation for building your Longevity Blueprint.
As you begin shape-shifting your beliefs about yourself and the world around you, and you begin reinforcing a positive new network of internal life laws. You will similarly attract people and circumstances into your life, that reflect your higher states of evolution and support the greater life vision you have designed for yourself.
First Session: 2 hours = $275 total
Rate Thereafter = $150 per hour
3-Month Weekly Package = $1700 (based on 4 weeks per month)
Longevity Blueprint Mastermind
This 90-day Mastermind provides a step-by-step formula for designing your personal Longevity Blueprint and activating your Ageless Code. Includes a comprehensive life inventory, soul work, secrets of self-healing and cellular regeneration and other key practices. A valuable course for longevity seekers and healing professionals.
You will open your world to your body-mind's vast communication network. You will learn the vital role of your DNA, mitochondria and telomeres, how to garner your innate cellular intelligence, and how to harvest a reservoir of healing energy for sending positive messaging signals into your body network.
These, combined with other key practices that optimize your physical stamina and sexual vitality, will make you an unstoppable force of nature! From your nervous system, your cardiovascular system, lymphatic system, circulatory system, reproductive system and more, your body networks synchronize to carry out a vast symphony of activities to insure optimal health and performance. Our job is to become partners with our bodies, and develop an intimate relationship with our body parts and body systems so they can perform optimally.
By garnering a vital, soul-enriching lifestyle that includes a variety of powerful self-care techniques while sending positive messaging signals throughout your body, you are activating your Longevity Blueprint, also known as your "fountain of youth." Your innate healing abilities are more keenly aligned, and your ability to transform degeneration into regeneration becomes second nature.
What You Will Receive:
Weekly Group Coaching with Christina and Guests
Monthly One Hour Personal Coaching with Christina
Module Worksheets That Become Your Master Blueprint
Tools and Resources that Apply to Each Module
Private Facebook Community Access and Updates
Learn the Secrets of The Longevity Blueprint to Unlock Your Ageless Code
Transform Your Health and Enhance Your DNA Expression
Activate Your Body Intuition and Your Ability to Self-Regenerate
Raise Your Vibrational Frequency to Align with Synchronicities
Transform Relationships and Upgrade Your Powers of Attraction
Elevate Your Human Potential and Ignite Your Passionate Purpose
Thrive, Prosper and Actualize The Life of Your Dreams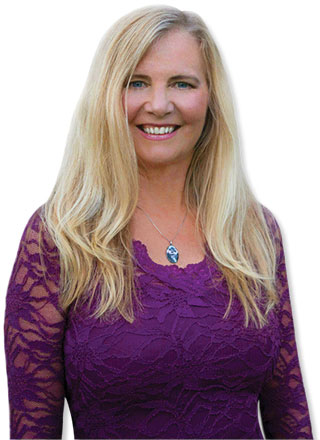 Meet Christina
Life Coach and Longevity Lifestylist
Founder, The Ageless Code
Christina Fior has merged her 40-year professional background, combining preventative wellness and metaphysics into a lifestyle practice that optimizes personal potential. She is dedicated to helping individuals align their lives with nature and the power of their own natural resources for attaining extraordinary health and personal clarity.
As part of her own initiatory journey toward this calling, Christina experienced two significant health crises that revealed to her, her own strength as a self-healer. She circumvented a "prescribed" breast mass surgery and thyroid removal by using a variety of powerful, transformative life practices that she now shares with others.
A Certified Advanced Theta Healer, Holodynamics Practitioner, Intuitive Consultant, Wellness Educator, Life Coach and Palm and Handwriting Analyst, Christina connects with her clients during sessions to reflect the essential empowering truths of their inner world that may have been long forgotten. Her insights validate the soul's original intelligence as she "sees you" and your gifts, along with any obstacles that may be in your way.
Additionally, with her seasoned professional background as a Marketing and Events Specialist for the Wellness and Personal Growth Industries, Christina is sought after for her expertise in helping business professionals and individuals define and showcase their unique personal brand, coming from their deepest core truths.
Using a broad spectrum of tools from her healing pouch, Christina offers practical hands-on formulas, customized to meet her client's present circumstances and essential life goals. She considers this role to be a supreme privilege.
"I've been working with Christina for years as my life coach and wellness advisor. As an older active adult, she's helped me understand how to successfully navigate through the changes going on within me. This has advanced my health, my life outlook and my personal branding which has also spilled over into my businesses."
Christina's Brand and Brand Promise
Christina Offers a Roadmap for Achieving:

Soul Healing & Extraordinary Health

Heightened Intuition & Envisioned Life Purpose

Healthy and Meaningful Relationships
Christina is committed to partnering with you as you design your personal Longevity Blueprint. She will guide you in reframing and reducing your life stressors, rebuilding your health constitution, eliminating premature aging and revolutionizing all key areas of your life. Her open, compassionate nature, combined with her seasoned, constructive feedback allows for a powerful upleveling of your life. You will discover you are becoming a radiant example of your longevity lifestyle practices, while inspiring others along the way.
Get Christina's Book
The AUDACITY of Self Love

The Audacity of Self Love –Voyage of the Self Made Woman speaks to the universal woman's heroic journey as she cuts through the layers of love deprivation and deepens her sources of Self-Love.
James Wanless, PhD: This self-love recipe for a woman's healing and liberation is a complete sumptuous meal including everything from having a diva's attitude to nourishing rituals of natural beauty to knowing your own hero's journey. This book is full, rich, sincere and down-to-earth medicine. Read it and you will feel better about yourself, find your power and come alive!
Gain Access to
Daily Lifestyle Tips for Stress Relief, Adrenal Health and Repair
For more lifestyle tips, products, and resources check out The Ageless Code online magazine.